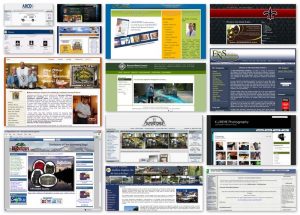 Lirette.biz believes in putting you, the client first! Our clients are like family. All of the sites we design are special because everything we do is custom for each client. Every website is designed in a way to be easily managed by you (requiring no formal training) but if you still don't have the time we can manage it for you. We are based in the New Orleans metro area, USA so you will always be able to talk with us by phone or email. So set the gears in motion and contact us today!
Question: Does my company really need a website?
Answer: YES!
Do you advertise in the phone book (Yellow Pages), or newspaper? Why?… Because it's where people look for information. You need your advertisement to be where people are most likely to look for it. More people are using the Internet to search for local and worldwide information on businesses like yours, including office hours, locations, weekly specials, etc. In addition, more affordable resources are available to online advertisers than ever before.